When Cookie was a puppy a family had bought her from a local breeder with, as I was told, intentions of breeding her. But when their other GSD did not take well to Cookie and bullied her around, they decided to resell her. A man that would one day become my stepdad bought her and when my mother married this man I took to Cookie right away. She bonded with me and we've been friends ever since. This happened nearly a decade ago.
Unfortunately, after Cookie's having incontinence for more than three years, it got to much for us to handle. Cookie was put to sleep March 9th, 2011 and will be greatly missed. She will always have a special place in my heart. At a time when I didn't have a dog, and desperately wanted one, God gave her to me, and when I didn't have many friends she was a friend to me. We've shared many wonderful years together and even though sometimes I wasn't the best owner to her, she remained loyal to me. Right up to the end. Job 1:21 B KJV: "the LORD gave, and the LORD hath taken away; blessed be the name of the LORD."
| | |
| --- | --- |
| | This page may be outdated, for the most current information you'll need to visit Cookie's Dogster profile |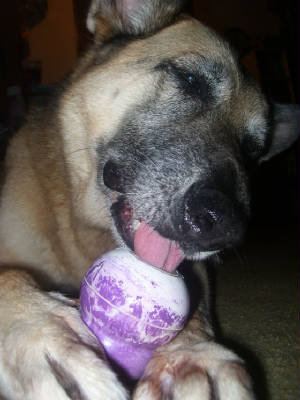 "Treat? Wheresa treat? Gimme!"
Cookie was fed a rotation diet of Diamond Naturals, Chicken Soup for the Dog Lover's Soul, Solid Gold, and a few raw meals.